Do you want to enjoy the outdoors but don't have room for a large patio? Don't let a small, noisy, or uninviting patio stop you from taking advantage of the great outdoors! With some simple furniture and accessories, even the smallest patio can become an inviting and private escape. Read on to learn ways to transform your underused patio into a cozy oasis for lounging and entertaining.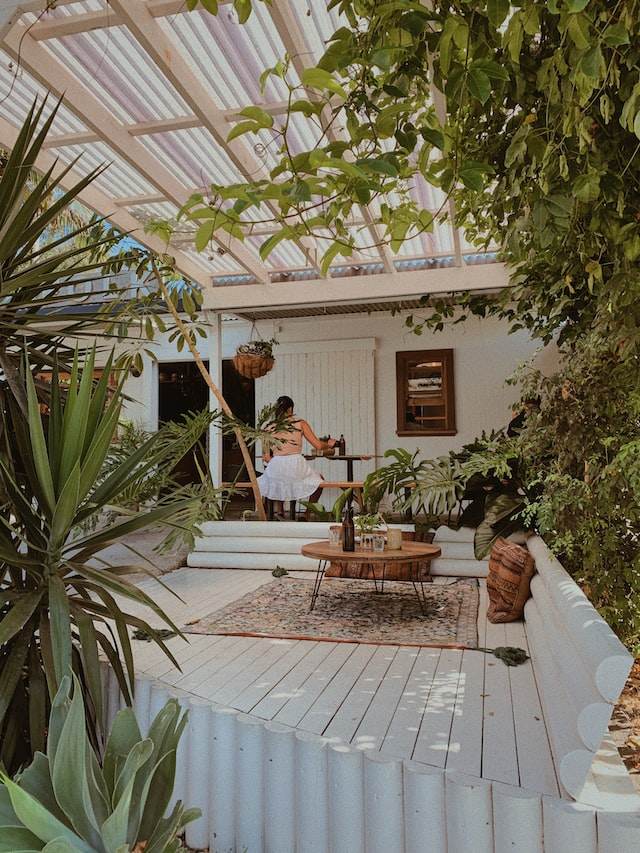 Hanging Curtains for Privacy
Creating privacy is essential for any outdoor retreat. Hanging curtains provides an inexpensive and easy way to create a temporary wall — perfect for renters or anyone else whose neighbors are too close for comfort. Choose curtains in an airy fabric that will add texture but still allow light to pass through. Grommet-style panels make hanging them relatively easy, as do tension rods that don't need any tools or hardware. If you're looking for something more permanent, consider investing in lattice screens that come in various materials such as wood, metal, or plastic. You can also use tall potted plants or shrubs to block unwanted views while still allowing natural light into your outdoor space.
Lighting Up Your Space
Good lighting will not only help you enjoy your patio after the sun goes down but will also draw your eye vertically. String lights are an instant boost of cheer and look great when hung from trees or poles around the perimeter of your patio area. Solar-powered options are ideal since they don't require electricity—just remember to turn them on each evening before it gets dark out! Soft lanterns are another great option; place them on tables or hang them at different heights around the space with shepherd's hooks stuck into planters filled with soil or sand.
Additionally you can use a louvered roof system, which would allow to let some light in during darker days and prevent from too much sunlight getting in on sunny days.
Adding Seating & Colour
Floor pillows and a pouf add colour and extra seating without taking up much room. Choose colours that match your existing decor scheme so everything ties together nicely. Folding chairs with cushions work well if you often entertain outside; they look good when not in use but can be quickly pulled out when needed without sacrificing style points. A daybed makes a bold statement while providing plenty of seating; just make sure it fits in easily with the rest of your decorating scheme before making this investment. Lastly, furniture that can pull double duty is always worth considering; try using a bench as seating during gatherings then doubling up as storage when needed by adding colourful baskets underneath it.
At first glance, small patios may seem too limited to be inviting spaces—but nothing could be further from the truth! With some clever furniture choices and thoughtful planning, even the tiniest patios can become secluded oases of peace and relaxation! With these tips in mind, you should be able to transform even the smallest outdoor area into an inviting retreat where family and friends can gather throughout the summer months – no matter how big (or small) it is!