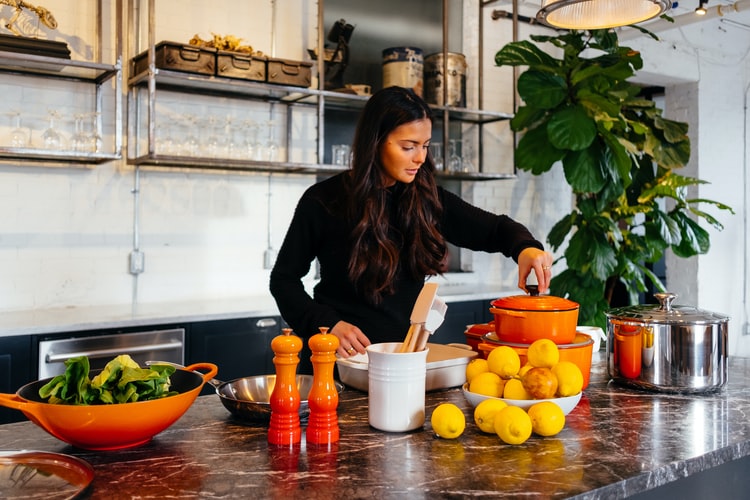 Saturday afternoons are best paired with friends, cold beers, and savoury chicharrones stuffed with tomatillo salsa and fresh greens. If you have been craving for a dish that has perfectly balanced textures and bursting flavours, here is a mouthwatering recipe of Chicharrones with Tomatillo Salsa Verde that will complete your weekend!
Chicharrones are made crispy for a reason, but, what about a combination of soggy and crispy crunching and melting in your mouth? Chicharrones are best soaked up in tomatillo salsa to achieve that perfect balance of crunchy and sultry consistency.
Getting your chicharrones perfectly soaked in the sauce will require a careful balance of chicharrones and salsa to achieve that perfect saucy-clingy palate. If tomatillos aren't available in your area, you can use plum tomatoes. Slice it into pieces and juice it.
Chicharrones in Tomatillo Salsa Verde Recipe
8 ounces of chicharrones divided into 6 cups

2 tablespoon of lard, or bacon fat

3 pieces of finely chopped jalape

ños (you can remove the seeds if desired)

5 cloves of garlic finely grated

1 large finely chopped onion

½ tablespoon freshly ground black pepper

1½ tablespoon kosher salt

1 pound of tomatillos rinsed, chopped, and no husks

14 flour tortillas

Refried beans for serving

Chopped cilantro for serving

Lime wedges for serving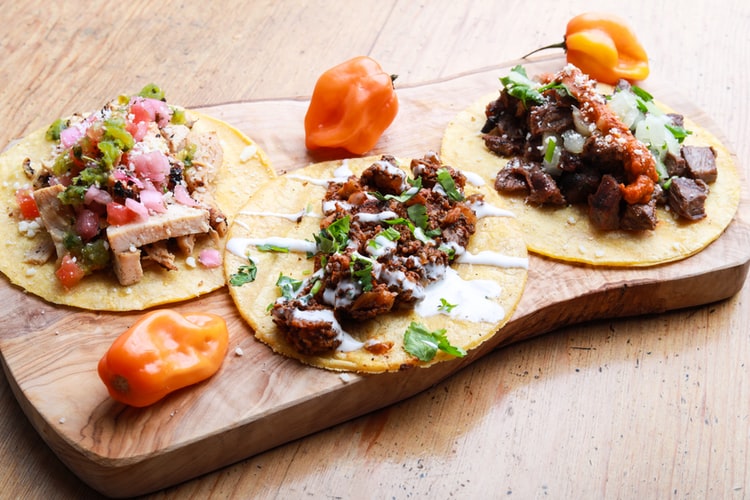 Recipe Preparation
Step 1: Place the 2 ounces or 1½ cups of chicharrones in a medium resealable freezer bag and take out as much air as you can. You can also wrap the chicharrones in a clean kitchen towel then with a skillet or a rolling pin, crush the chicharrones into pea-sized pieces and set them aside for serving. 
Step 2: Heat a dry cast-iron skillet (preferably) over medium-high heat. Toast the rest of the chicharrones in the skillet. Toss it occasionally for best results and continue to toast until it's mildly charred on all sides. This step typically takes 5 minutes. After, transfer it into a bowl. 
Step 3: Combine the jalapeños, garlic, lard, and onion on the same skillet where the chicharrones was toasted. Set it in medium heat and season it with pepper and salt. Cook the ingredients and stir them every once in a while until it's softened and slightly golden. This process will typically take you six to eight minutes.
Step 4: Add the tomatillos and season them with salt. Stir it occasionally until it's softened. Repeat process for five minutes. Then, add the toasted chicharrones and 3 cus of water. Bring it to a boil while reducing the heat to medium-low. Simmer it gently and occasionally uncover and stir. Repeat the process until the sauce thickens with the same consistency as ragù. This process will take about 16-18 minutes. Taste the season and add salt or pepper if desired. 
Step 5: Take the refried beans and generously spread them on the tortilla and topped it with the chicharrones tomatillo salsa, cilantro, onions, and the crushed chicharrones. Squeeze some lime, serve, and indulge!
Complete your weekend chill plans with Chicharrones in Tomatillo Salsa Verde and have your savoury cravings fixed.