How to Maintain the Fresh Look of Your Wood for Decades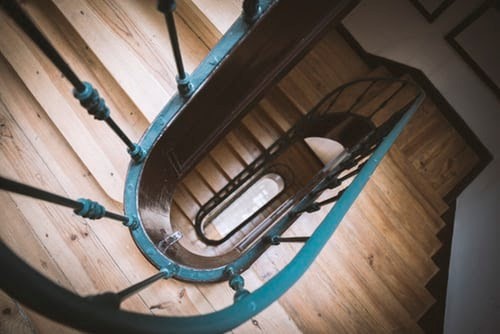 Having wooden materials in your home is a statement that projects sophistication. Wood vibes certain effect visually that create curiosity. A wood staircase is a beautiful touch inside a home. Along with it, wood maintenance can be quite an effort to maintain its pristine look.
Wood maintenance is a must when owning a wooden staircase. The stair is a part of the house that gets traffic on a daily basis. Finding a remedy to damages such as scratches and dent, regular cleaning, touch-ups and scheduled refinishing the surface are the essential maintenance it will require to keep it looking fresh. Another factor that can protect your stairs is by putting running carpet on top of it. Aside from its safer for less likely to slip or trip, it can also help prolong the life of your wooden stairs.
Here are some tips on how to properly perform wooden stair maintenance: 
Before anything else. It is significant to know what kind of wood you own. It will help you know better what certain approach to perform and what are the ideal products you can use without damaging.
Clean Your Stairs Regularly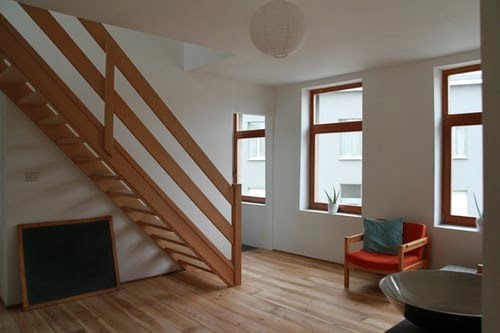 You can clean your wood on a daily basis by using a vacuum or a soft broom to prevent dust from accumulation. Also, it is important not to leave liquid on the surface of the wood too long, it can stain or get absorbed and warp the wood. When you want to clean your floor thoroughly and might need to use something wet to do it, know what floor finish you have on the surface of the wood. It will help you identify what product to use after cleaning.
Prevention is Better Than Solving the Problem 
Carpets are one way to cover the surface of your wooden stairs. It can avoid spills and other liquids that can damage your wood. It will also prevent scratches and tear from shoes. As much as possible, you need to avoid walking on heels and other pointy footwears onto your wooden stairs that can potentially dent your wood. Also, be careful when moving furniture, you can cover it with rubber or a foam padding, bubble wrap, and socks to protect your wood from acquiring damage.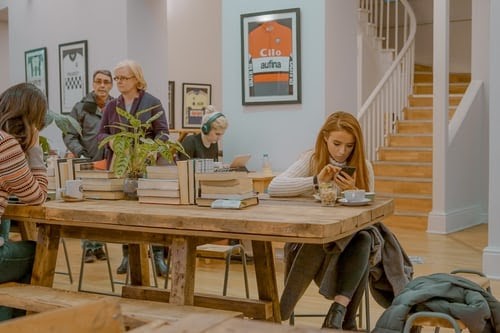 Resolving Scratches and Dents
To hide small scratches and dents, simply apply and buff another layer of wax on top of your damaged area. Also, you can use a penetrating finish to heal the scratch. Just rub the damaged area with penetrating and use steel wool to fully eradicate the scratch.
Wooden Stair Refurbishing
As was mentioned, the stairs acquire a lot of foot traffic on a daily basis. It can possibly be worn out and cracked after years of service. If there are minimal scratches and stains acquired, penetrating finish can do the job. The same process will follow, apply the finish then spread it with steel wool. As for surface finishes such as shellac, varnish and among others, it is important to completely remove the old finish before applying a new one. Typically, you will need to sand down the whole stairs completely. You can also use an oscillating tool to help you sand it faster and more efficient. You can start sanding the first layer with a coarse 20 to 60 grit sanding abrasive then slowly work your way up up to 120-grit to smoothen the surface. Take out all the particles then apply your desired finish.
Removing Moulds form Your Wooden Staircase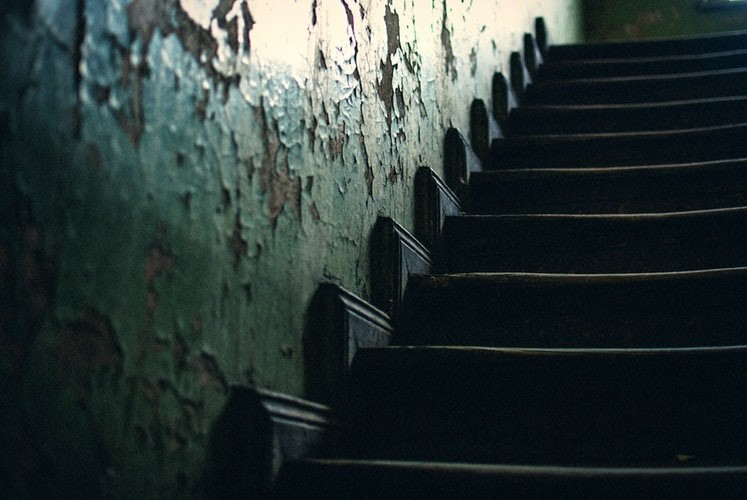 If you are living in an area where it is humid and moist, moulds can potentially start spreading on your wood, like stains. Although moulds can seem to disappear, it is still likely to return if the mould spores are not totally eradicated. For you to kill the mould spore, you can use ¼ to ½ cup of bleach mixed in a gallon of water. After killing the spore, choose a finishing solution that is repellant to moulds.