Wondering where to go out drinking in Perth? From the most delectable craft beers, delicious cocktails, and sustainable wines, Perth got all the variations of pubs and bars. While the city is filled with restaurants that plate mouthwatering dishes inspired by cuisines all over the world, after a fine meal, there are bars around the city that you and your friends can splurge and indulge!
Wines of While
Wines of While sources only the best and purest quality of white and red wines from local Australia's local vineyards. No chemicals or other additives are mixed in the wines to keep the flavour pure and healthy. To complete the Italian experience, Wines of While serves the best selection of pasta and sourdough, which is also sustainably sourced and free from any chemical processes.
Address: 458 Williams St, Perth WA 6000
Phone: +61 08 9328 3332
Trading Hours: Tues-Thurs 4pm-12am Fri-Sat 12pm-12am Sun 12pm-10pm Mon closed
Si Paradiso
Si Paradiso is a Mediterranean abode that serves up international cuisines and drinks. The creative cocktails they invent in this breezy spot are worth every sip while the beers and wines are just perfect for a chill-drinking kind of evening. Si Paradiso has both indoor and outdoor hang-out options for its customers. Indoors, live performances, plays, and film screenings entertainment the guests. While on the outside, cold beers, a few close friends, and some good conversations total the night.
Address: 1/446 Beaufort St, Highgate WA 6003
Trading Hours: Wed-Thur 5pm-10pm Fri 5pm-1am Sat 2pm-1am Sun 2pm-10pm Mon-Tues closed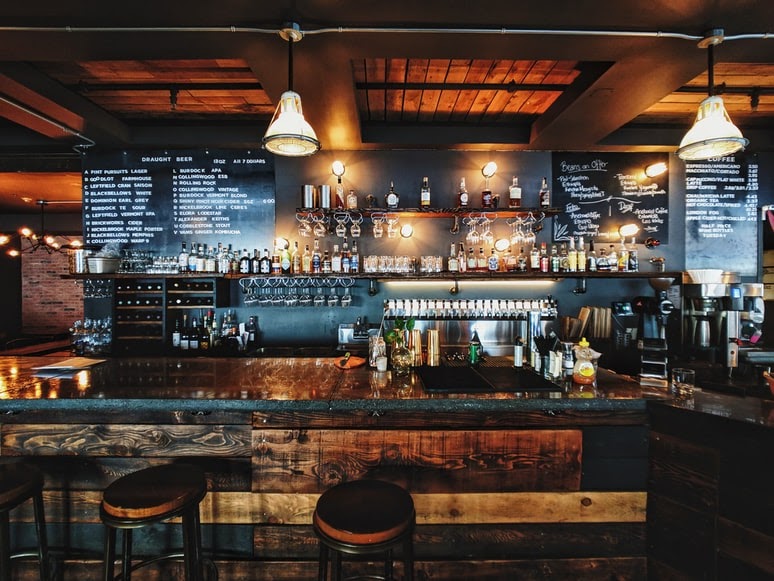 Percy Flint
Percy Flint is a bar where the menu goes with the season. If you come during summer, craft beers and cocktails will soak you up after a day under the sun. During winter, on the other hand, the ambience is shifted into a cosy spot where you can sit around a fireplace, drink fine wines, savour what the kitchen is cooking and exchange stories and such. Percy Flint serves gourmet dishes with a twist of their seasonal ingredients.
Address: 211 South Terrace, South Fremantle WA 6162
Phone: +61 08 9430 8976
Trading Hours: Tues-Thur 3 pm-12 am Fri-Sun 12 pm-12 am Mon closed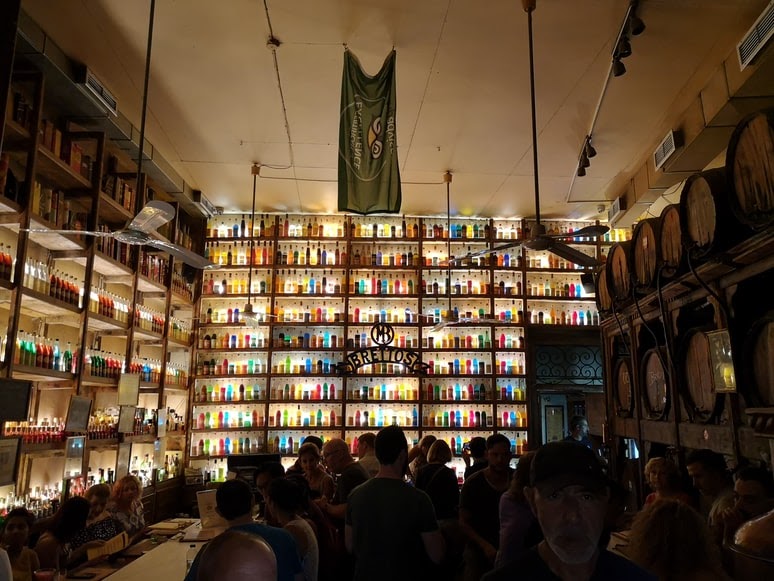 Alfred's Pizzeria
What could be more perfect than pizza, liquor and cheese all in one place? Alfred's Pizzeria is all about satisfying their customers with good food, an excellent selection of liquors, an array of cheeses, and some good old rock and roll music. Alfred's Pizzeria gives their pizzas quirky names. Rocky is their pizza covered in Italian sausages, and Princess Peach is a mushroom pizza.
Address: 37 Barrack St, Perth WA 6000
Trading Hours: 4 pm-12 am daily
A great night out requires a great bar with great food and of course, great music. While looking for restaurants in Perth is a breeze, the bar however will leave you with so many choices that you just can't go to just one. So, when in Perth, go bar hopping at some of their best bars in town.